OUR STORY – Lola's African Apparel
Nov 11, 2022
Clothing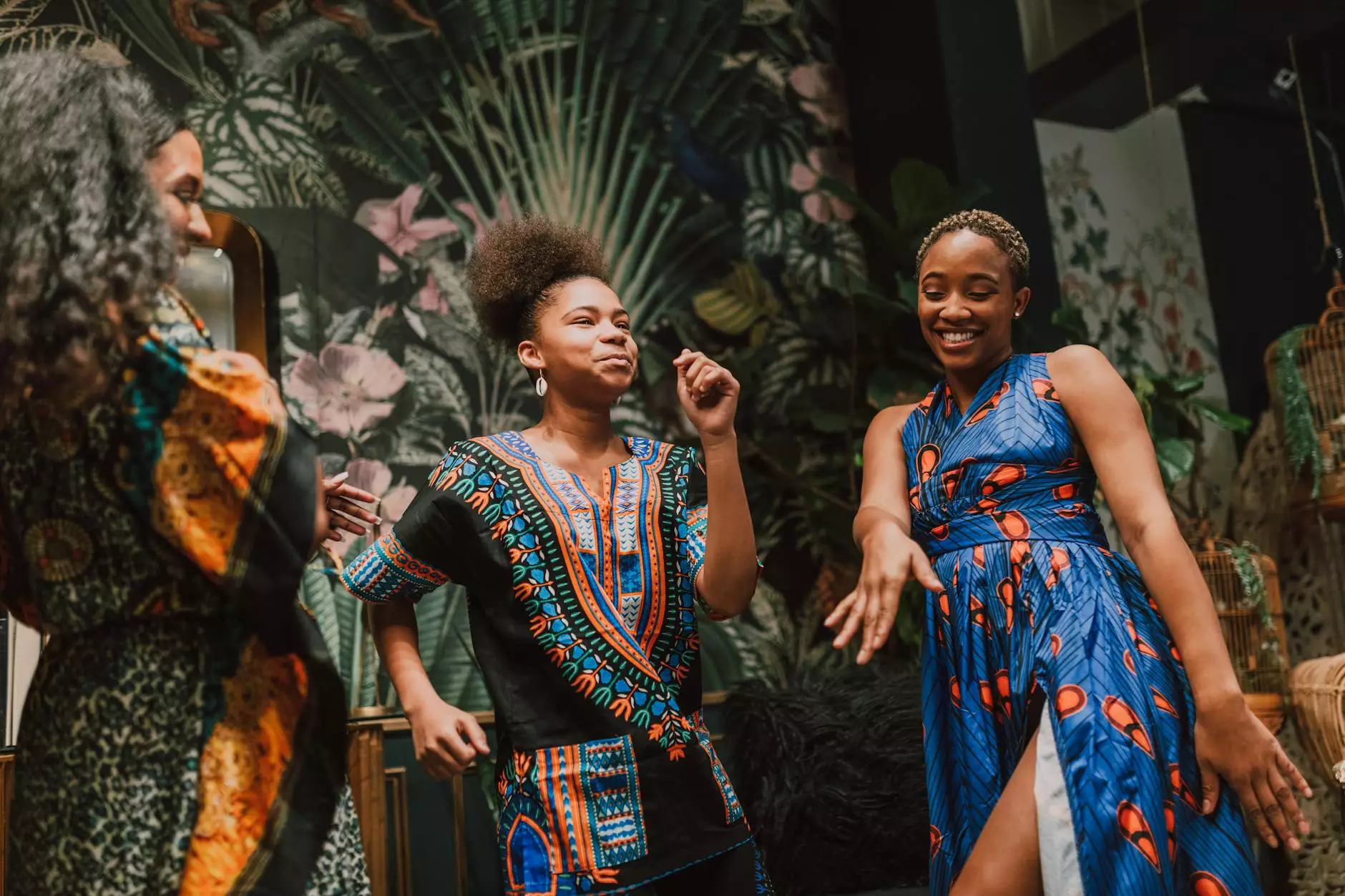 The Birth of a Vision
Lola's African Apparel, a proud offering by TVMOTC Used Clothing and Equipment Consignment Sale, emerged from a deep appreciation for African culture and a desire to share its beauty with the world. From the vibrant colors to intricate patterns, African clothing holds a special significance and captures the essence of the continent's diverse heritage.
A Commitment to Quality
At Lola's African Apparel, we are devoted to providing our customers with the highest quality clothing and accessories. Each item is carefully handcrafted using authentic African fabrics, ensuring a unique and genuine product. We take pride in working closely with experienced artisans who honor traditional techniques and pay attention to every intricate detail.
Empowering Local Communities
Our dedication to supporting local communities goes beyond offering remarkable apparel. By collaborating with talented African artisans, we aim to empower them economically and contribute to sustainable development. Through fair and ethical trade practices, we help improve the livelihood of these artisans and preserve their cultural heritage.
A Fierce Celebration of Diversity
One of our core values is celebrating the beauty of diversity. Africa is a continent that boasts a rich tapestry of cultures, languages, and traditions. Lola's African Apparel embraces this diversity by curating a wide range of clothing and accessories that reflect the distinctive styles and expressions found across Africa.
Unleash Your Inner Essence
Our mission at Lola's African Apparel is to empower individuals to express their unique essence through fashion. We believe that clothing serves as a powerful form of self-expression and reflects our identities. By wearing Lola's African Apparel, you not only enhance your personal style but also engage in a meaningful cultural exchange.
A Journey of Discovery
Embark on a journey of discovery with Lola's African Apparel as we transport you to the vibrant landscapes, rich history, and diverse cultures of Africa. Each piece tells a story – a story of resilience, creativity, and the human spirit. Immerse yourself in the captivating world of African fashion and experience the magic firsthand.
Shop Our Collection
Visit our online store to explore our extensive collection of African-inspired clothing, accessories, and jewelry. From traditional garments to modern interpretations, we offer something for every style and occasion. Whether you are attending a special event or simply looking to infuse your wardrobe with unique pieces, Lola's African Apparel has you covered.
Join the Movement
Be part of our movement to celebrate diversity, empower local communities, and redefine fashion norms. Follow us on social media to stay updated on the latest arrivals, fashion tips, and community initiatives. Join the Lola's African Apparel family, and together, let's rewrite the narrative of African fashion and embrace its undeniable allure.
Contact Us
If you have any inquiries, suggestions, or feedback, we would love to hear from you. Reach out to our dedicated customer support team via email, phone, or the contact form on our website. We are here to assist you on your exciting journey with Lola's African Apparel.
© 2022 TVMOTC Used Clothing and Equipment Consignment Sale | All rights reserved