Sale - TVMOTC Used Clothing and Equipment Consignment Sale
Mar 26, 2023
Clothing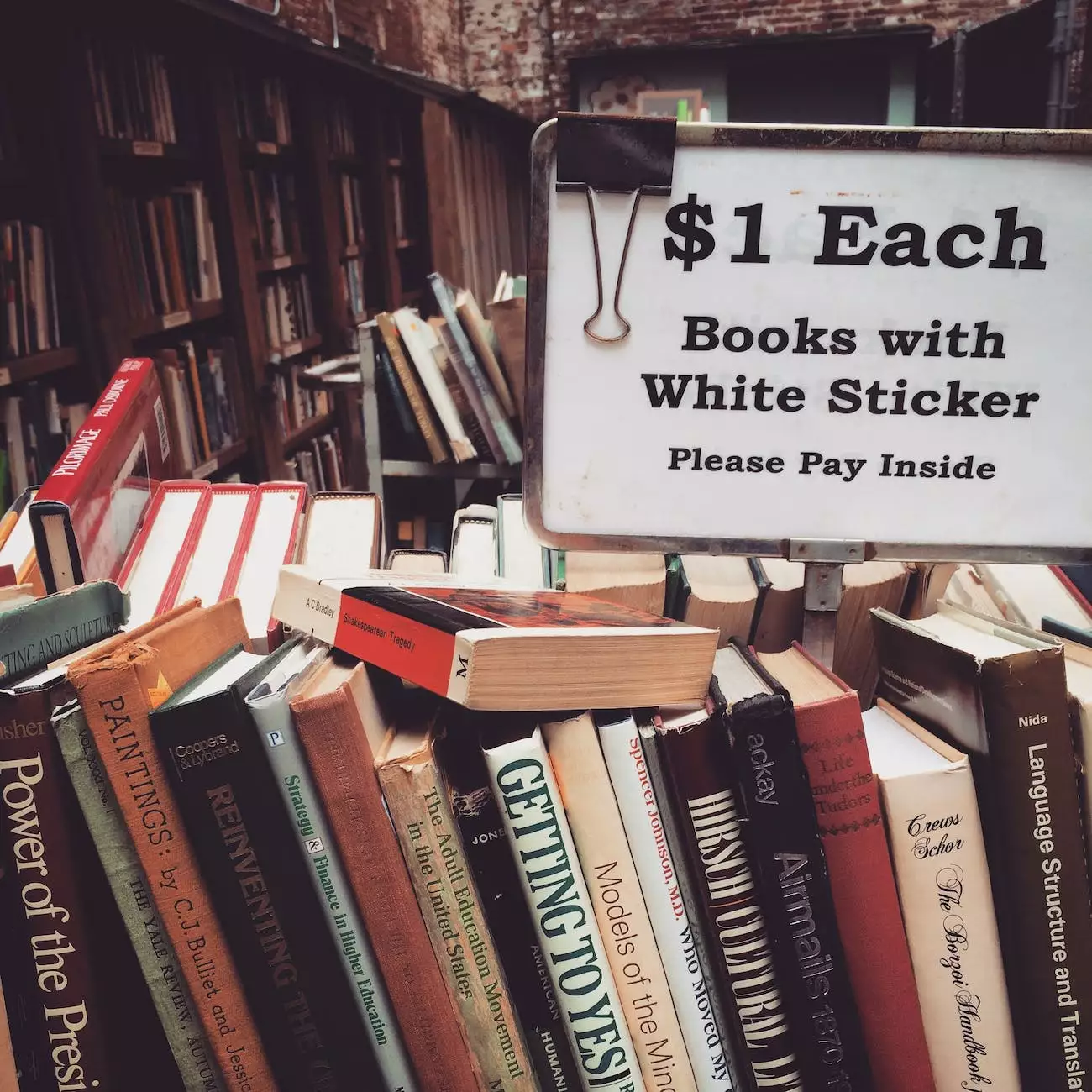 Find the Best Deals on Used Clothing and Equipment
Looking for affordable used clothing and equipment? TVMOTC's Used Clothing and Equipment Consignment Sale is the perfect place to find high-quality items at discounted prices. With our wide selection from the eCommerce & Shopping category, you can shop with confidence knowing you're getting the best value for your money.
Why Choose TVMOTC's Consignment Sale?
At TVMOTC, we understand the importance of finding great deals, especially when it comes to clothing and equipment for your family. Our consignment sale offers a unique opportunity to buy and sell gently used items, benefiting both buyers and sellers.
1. Quality Selection
Our team carefully curates the items available at the consignment sale to ensure that only the best quality products make it to our shelves. From trendy clothes for all ages to essential baby gear and equipment, you'll find everything you need in one place.
2. Affordable Prices
We believe that high-quality clothing and equipment shouldn't break the bank. That's why our consignment sale offers significantly discounted prices compared to retail. You can save a substantial amount of money without compromising on quality.
3. Sustainable Shopping
By buying gently used items, you are actively reducing your carbon footprint and contributing to a more sustainable future. Join us in promoting eco-friendly practices and help extend the lifespan of clothing and equipment.
4. Community Support
TVMOTC's consignment sale is a community-driven event, fostering connections between buyers and sellers. By participating, you'll be supporting local families and contributing to a vibrant and inclusive community.
How to Participate in the Consignment Sale
If you're interested in selling your gently used clothing and equipment, we have made the process simple and convenient. Follow these steps to become a seller:
Step 1: Registration
Visit our website and register as a seller. Fill out the required information and agree to our terms and conditions.
Step 2: Item Preparation
Gather the items you want to sell and ensure they are in good condition. Clean and inspect each item, making any necessary repairs.
Step 3: Pricing and Tagging
Determine the prices for your items and securely attach tags with relevant information. This helps buyers easily identify and purchase the items they're interested in.
Step 4: Drop-Off
Bring your labeled items to the designated drop-off location on the specified dates. Our friendly staff will be there to assist you.
Step 5: Sale Event
Once your items are set up and ready for sale, you can browse the wide selection of items available as a buyer or sit back and let your items sell.
Step 6: Pick-Up and Payment
After the sale, collect the proceeds from your sold items and coordinate the pick-up of any unsold items. We strive to make this process as smooth as possible.
Join TVMOTC's Consignment Sale Today
Don't miss out on the opportunity to find incredible deals on used clothing and equipment. Whether you're a buyer looking for affordable items or a seller aiming to declutter your home, TVMOTC's Used Clothing and Equipment Consignment Sale is the place to be.
Visit our website http://tvmotc.org/collections/sale to learn more about the upcoming sale events and get started on your consignment journey.