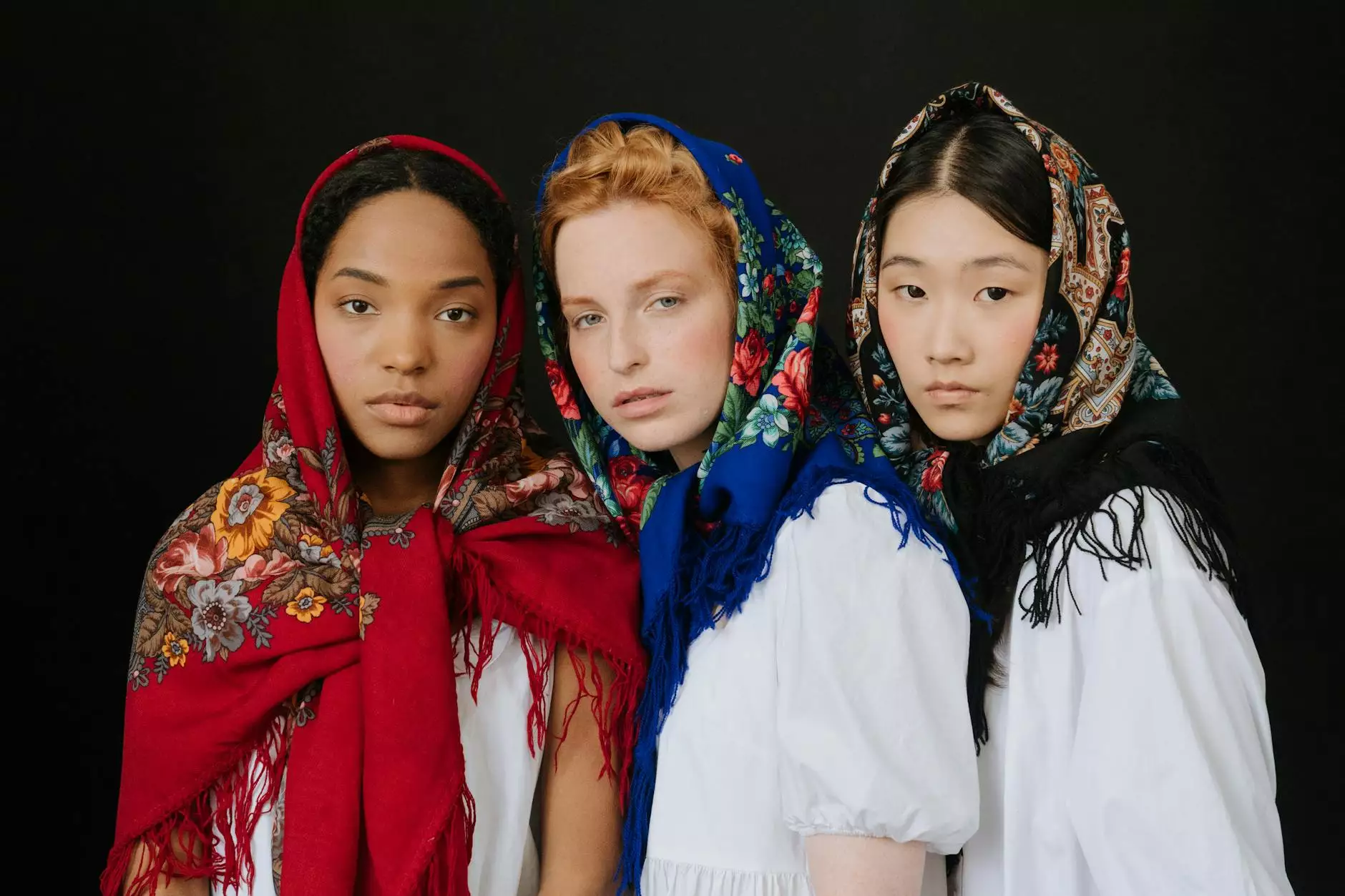 Elevate Your Style with the Shaka Head Wrap
At TVMOTC Used Clothing and Equipment Consignment Sale, we pride ourselves on offering top-notch accessories to our valued customers. Our range of Shaka Head Wraps is no exception. These beautiful head wraps are the perfect addition to your wardrobe, allowing you to showcase your unique style and add a touch of elegance to any outfit.
Quality and Durability
We understand the importance of quality when it comes to fashion accessories, which is why we have sourced the finest materials to craft our Shaka Head Wraps. Our team of skilled artisans ensures that each wrap is made with meticulous attention to detail, resulting in a product that is not only beautiful but durable as well. With proper care, your Shaka Head Wrap will last for years, making it a worthwhile investment.
Stylish and Versatile
The Shaka Head Wrap offers endless styling options. Whether you prefer a casual, bohemian look or a polished, sophisticated appearance, this accessory can be effortlessly incorporated into your outfits. Wear it as a headband, wrap it around a ponytail, or even tie it around your wrist as a chic bracelet. The possibilities are endless.
Comfortable and Easy to Wear
Comfort is key when it comes to head accessories, and we understand that. Our Shaka Head Wraps are designed with your comfort in mind. They are made from soft, lightweight fabrics that feel gentle against your skin, ensuring a comfortable fit all day long. Additionally, the wraps are easy to put on and adjust, providing hassle-free styling options for even the busiest individuals.
Express Your Unique Style
Your personal style is what sets you apart, and the Shaka Head Wrap allows you to express it effortlessly. With a wide range of vibrant colors, patterns, and designs available, you are sure to find a wrap that complements your individual taste. From bold and colorful prints to more subtle and elegant options, there is something for everyone.
Perfect for Any Occasion
Whether you're attending a music festival, enjoying a day at the beach, or simply adding a stylish touch to your everyday look, the versatility of the Shaka Head Wrap makes it suitable for any occasion. Pair it with a flowing maxi dress for a bohemian vibe or wear it with a tailored blazer for a more sophisticated ensemble. No matter the event, the Shaka Head Wrap will make a statement.
Shop the Shaka Head Wrap Today
Ready to elevate your style and make a fashion statement? Browse our collection of Shaka Head Wraps at TVMOTC Used Clothing and Equipment Consignment Sale. We offer a seamless online shopping experience, ensuring that you can easily find the perfect wrap to suit your preferences. With our high-quality products and exceptional customer service, you can trust us to provide you with a head wrap that exceeds your expectations.
Invest in the perfect accessory that will make heads turn – shop the Shaka Head Wrap today and showcase your personal style with confidence.
Conclusion
The Shaka Head Wrap is a versatile, stylish, and high-quality accessory that can take your fashion game to the next level. TVMOTC Used Clothing and Equipment Consignment Sale offers a wide range of these head wraps, allowing you to find the perfect one that matches your individual style. Shop now and experience the elegance and uniqueness of the Shaka Head Wrap.