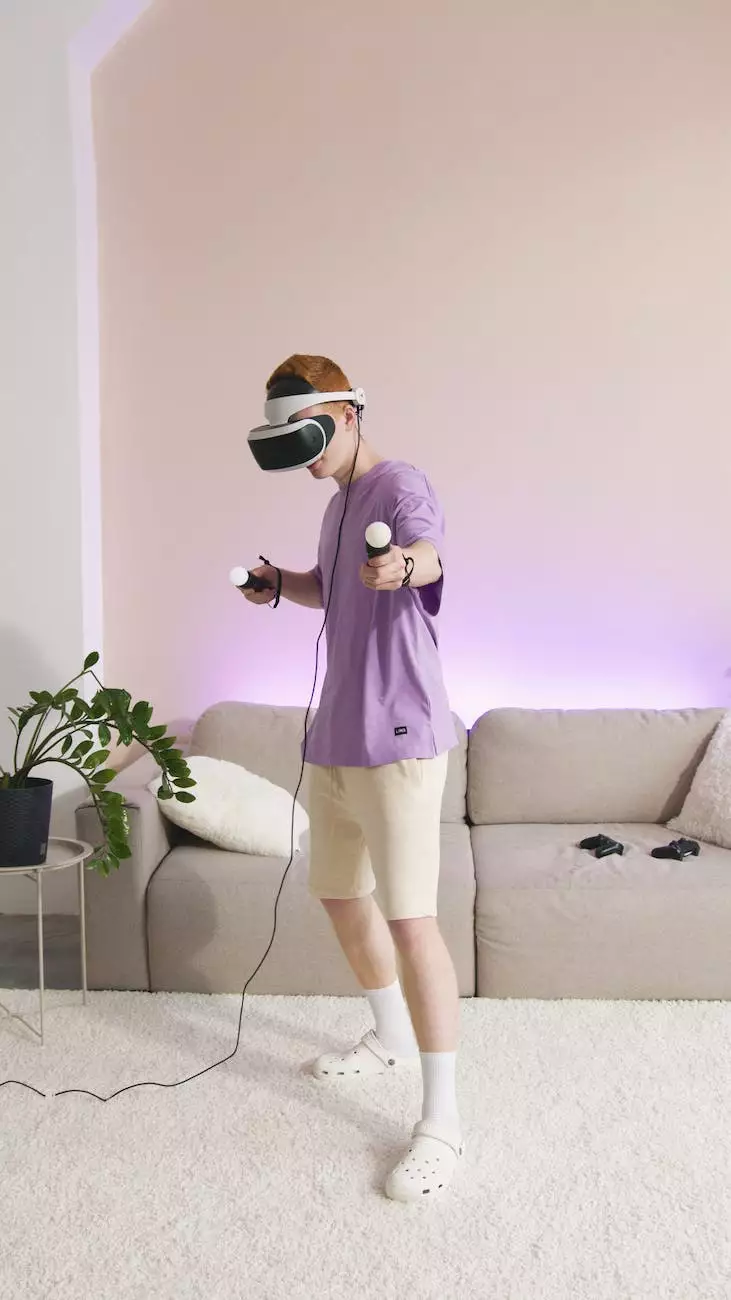 Discover a World of Interactive Entertainment
Welcome to TVMOTC Used Clothing and Equipment Consignment Sale's diverse collection of video games. If you're a seasoned gamer or looking to dive into the exciting realm of gaming for the first time, you've come to the right place. Our collection features an extensive range of renowned titles across various platforms such as Nintendo, PlayStation, Xbox, and Sega. From thrilling adventures to immersive experiences, our game selection offers something for everyone.
Browse Our Impressive Selection
At TVMOTC, we understand the importance of choice and quality. That's why we curate our collection with precision, ensuring that enthusiasts and casual gamers alike can find their perfect match. Explore our vast catalog of games, including timeless classics, latest releases, and hard-to-find gems. Whether you prefer action-packed shooters, mind-bending puzzles, immersive RPGs, or family-friendly adventures, we have it all.
Unleash Your Gaming Potential
With TVMOTC, you can dive into a world of interactive entertainment like never before. Our collection brings together the best in the gaming industry, providing you with thrilling gameplay experiences that will keep you hooked for hours on end. From intense multiplayer battles to captivating single-player campaigns, each game offers a unique journey, allowing you to explore vast virtual worlds and embark on unforgettable adventures.
Buy with Confidence
When you shop at TVMOTC, you can be confident in the quality and value of your purchase. We meticulously inspect every game to ensure its working condition, so you can enjoy seamless gameplay without any worries. Our competitive prices make gaming accessible to all, allowing you to grow your collection without breaking the bank.
Unlock the Thrill of Gaming
With our carefully selected variety of games, including those from Nintendo, PlayStation, Xbox, and Sega, you can embrace the thrill of gaming in your own home. Immerse yourself in captivating storylines, overcome challenging obstacles, and experience an unparalleled level of entertainment. Whether you're a fan of nostalgic classics or crave the latest releases, TVMOTC has the games that will take your gaming adventures to new heights.
Find Your Perfect Game Today
Start your gaming journey with TVMOTC Used Clothing and Equipment Consignment Sale. Browsing our selection is as easy as pressing a button. Explore our website, discover a world of video games, and find your perfect gaming companion. Our user-friendly interface allows you to search by platform, genre, and rating, ensuring that you can quickly find the games that pique your interest. Don't miss out on the excitement - shop now and unlock a universe of limitless entertainment.
Connect with the Gaming Community
At TVMOTC, we believe that gaming is not just about playing; it's about connecting with others who share the same passion. Join our online community to stay updated on the latest gaming news, discover gaming tips and tricks, and connect with fellow gamers. Share your experiences, recommendations, and achievements, and be part of a vibrant community that celebrates the joy of gaming.
Experience Gaming Like Never Before
With TVMOTC, video games open the door to boundless opportunities for excitement, exploration, and self-discovery. Whether you're looking to relive nostalgic memories or create new ones, our collection of games will captivate your imagination and transport you to extraordinary worlds. Explore, conquer, and laugh your way through thrilling gameplay - the possibilities are endless when you embrace the power of gaming.
Shop Now and Unleash the Power of Play
Don't miss the chance to elevate your gaming experience with TVMOTC Used Clothing and Equipment Consignment Sale. Take advantage of our extensive range of video games and discover the wonders of immersive gaming. Unleash your inner gamer, connect with fellow enthusiasts, and embark on unforgettable gaming adventures. Shop now and get ready to embark on a journey of excitement, challenges, and pure entertainment!